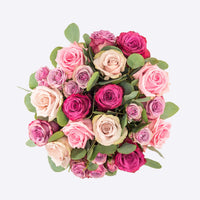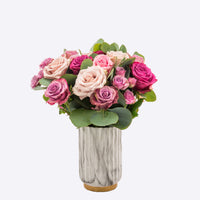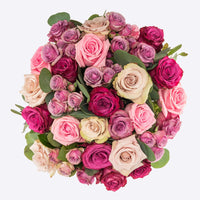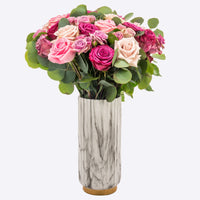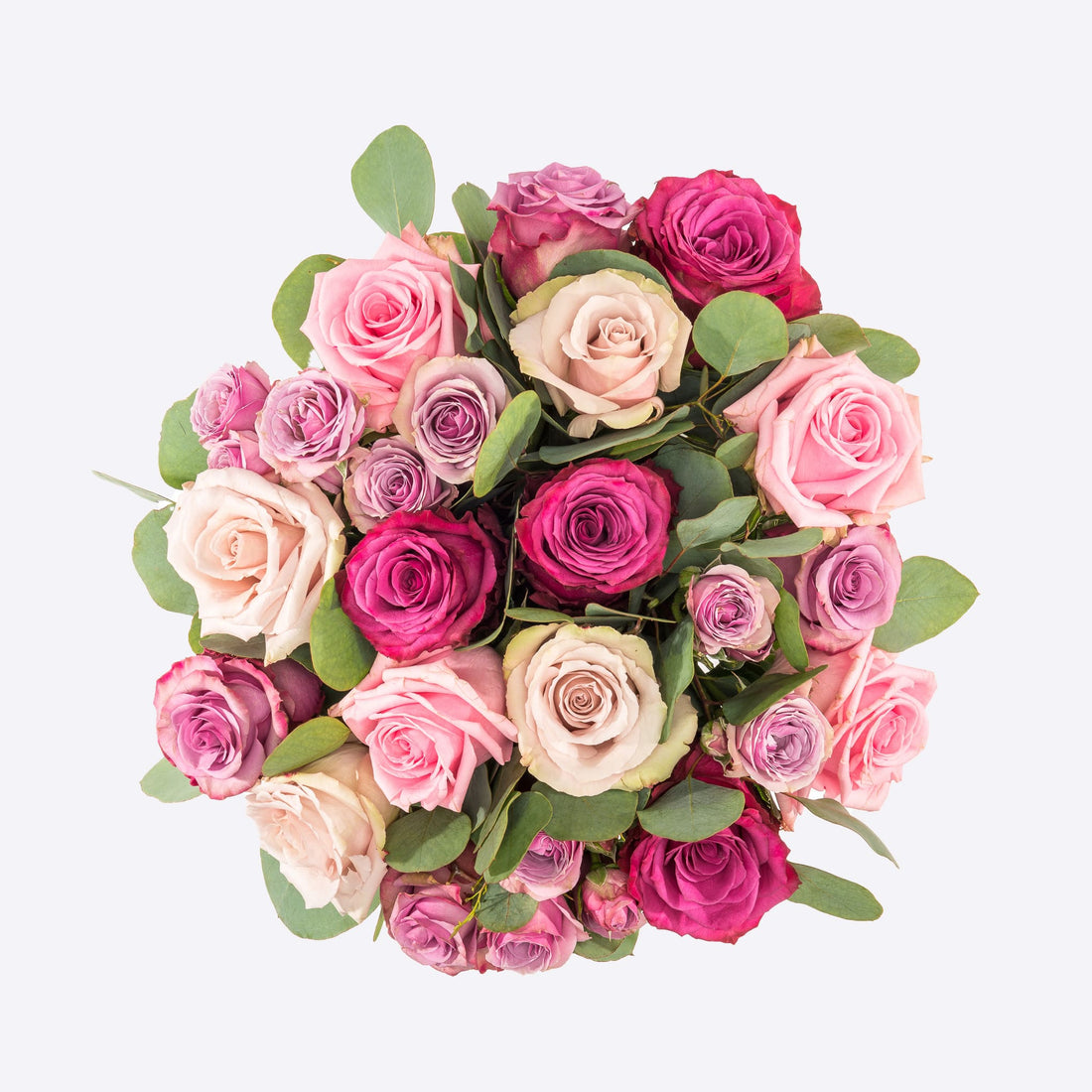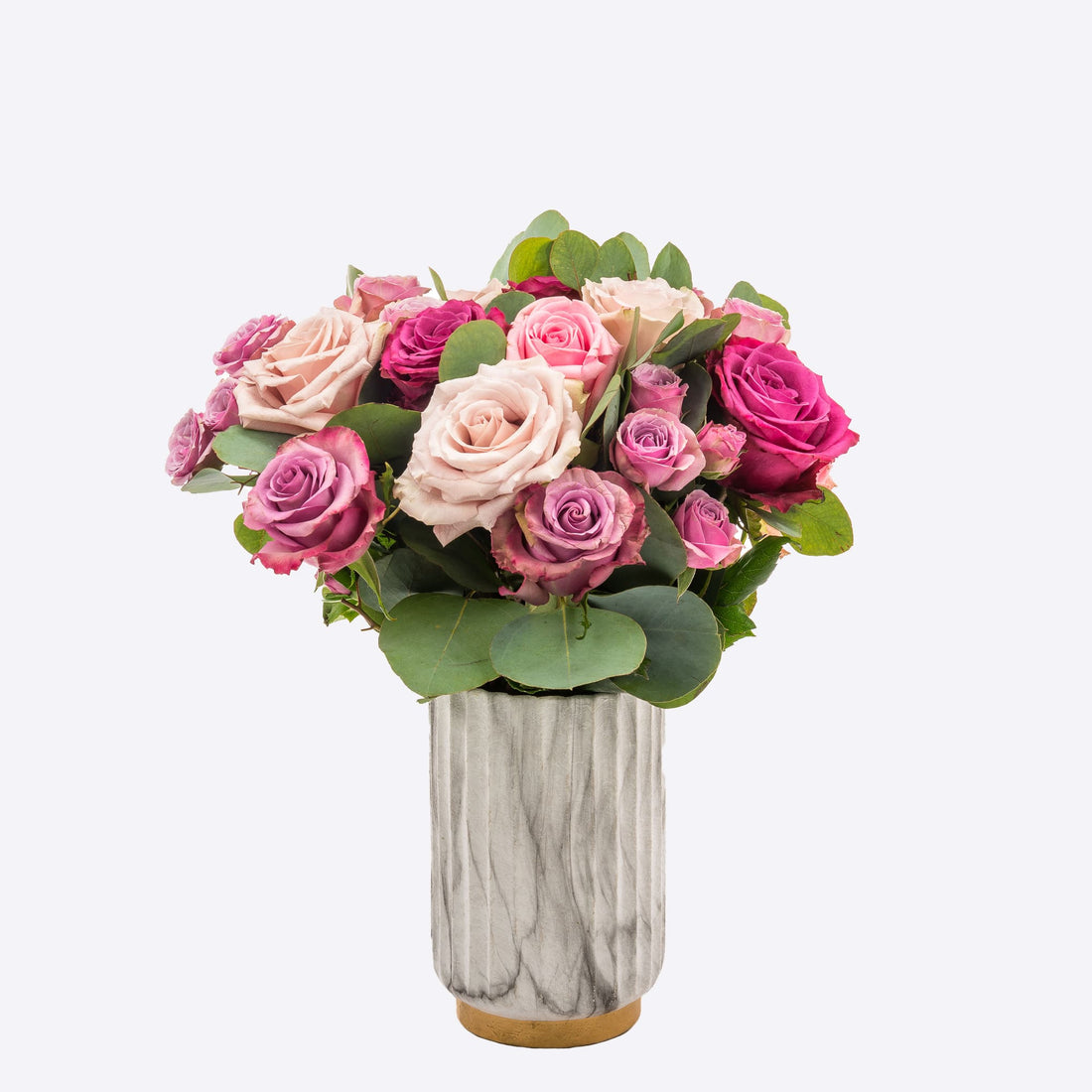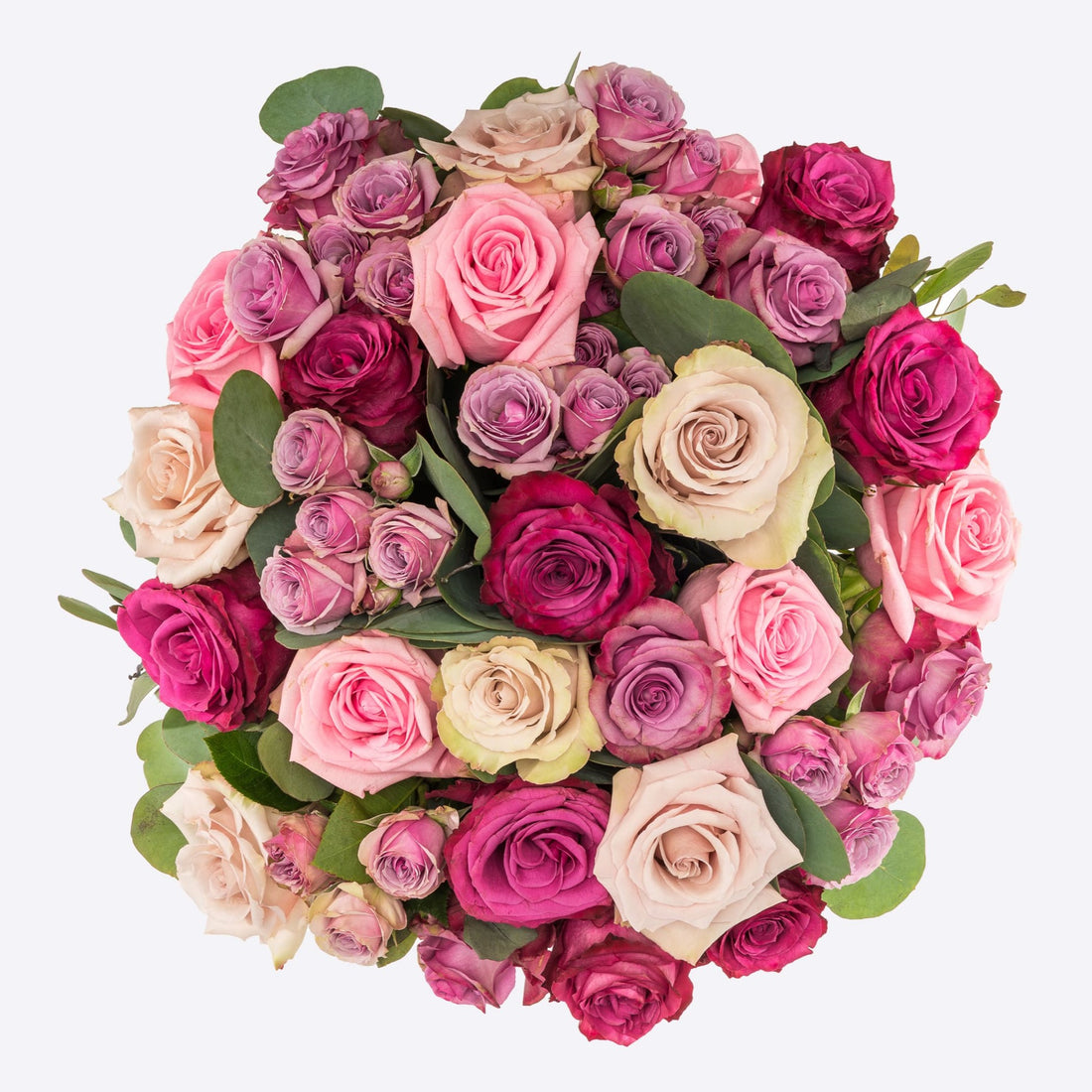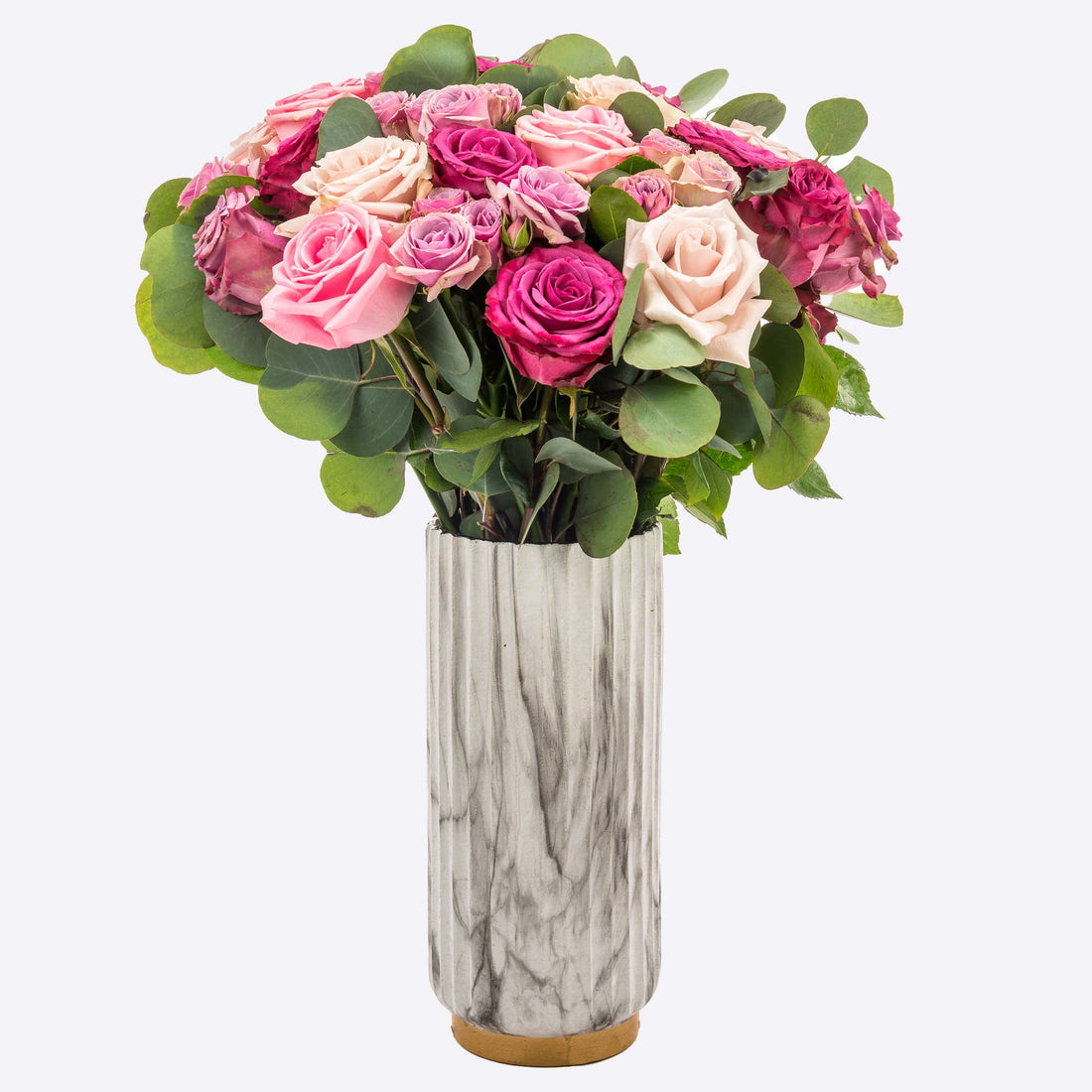 Say everything you want to say and more with this bouquet of luxurious roses from the heart of Ecuador. Classic, timeless, and beautiful, pink roses are a favorite of many across the world. With fuller blooms and a longer vase life than traditional flowers, these beauties bring infinite joy to your home.
Your bouquet will come directly from our eco-farm: once we receive your order, we actually go out to our field and harvest your flowers - as fresh as it gets.
We cut all our flowers at a generous 20 inches (50 cm) stem length, but you can always trim them shorter to accomodate flowers in a smaller vase.
To extend your bouquet's vase life and to ensure that it arrives at its absolute best, we hydrate our freshly-cut flowers for 12 hours in a temperature-controlled cold room before flying them to you.
All bouquets will ship next business day and will arrive at your door in up to 4 business days from the date of your order. Please note that our bouquets do not include a vase.
WHAT'S IN THE BOX?
Our farm fresh flowers have fuller blossoms, thicker and stronger stems, and an extended vase life so that you and your loved ones can enjoy them for longer. In addition to the bouquet you choose, you'll receive a packet of flower food to nourish your blooms.
Grown slowly and sustainably by people who are passionate about flowers, our bouquets are one-of-a-kind treasures from the heart of Ecuador. Our family-run farm on the side of the Cayambe Volcano values sustainability and inclusivity at every step. Our people believe in fostering a culture that lifts us up so that we can keep our vision of an eco-friendly flower farm alive.
OUR PACKAGING IS 100% RECYCLED & ALL OUR FLOWER DELIVERIES ARE CARBON NEUTRAL. IN ADDITION, WE RECYCLE 70% OF THE WATER USED TO IRRIGATE OUR FIELDS. TO FURTHER REDUCE THE CARBON FOOTPRINT OF YOUR BOUQUET, WE INVEST IN SOLAR ENERGY INITIATIVES RIGHT HERE ON OUR FARM.
How to care for your bouquet
Follow these tips to enjoy your flowers for longer:
1
Upon arrival, carefully unbox the flowers and remove any unwanted foliage and guard petals.
2
Trim the stems at a 45° angle, this will help your flowers stay hydrated and extend their vase life.
3
Fill your favorite vase with room-temperature fresh water and add half a packet of flower food powder into the water. Change water every 2 days.
4
To extend vase life of your flowers, place them away from direct sunlight. It's fine to display them next to a window, but make sure that they are shaded.
Wow wow wow!
This bouquet is everything and more!! I love roses and the variety that is in the bouquet is so sweet and beautiful. The smell is also incredible. Would highly recommend and I'll definitely order again!